Blue Blocking Lenses
Blue Blocking lenses filter the blue light emitted from digital screen such as your phone or laptop.
SHOP BY SHAPE
Check out our most popular shapes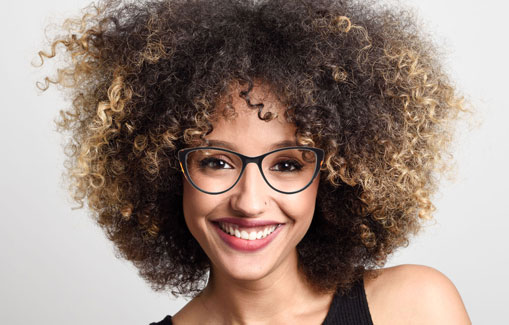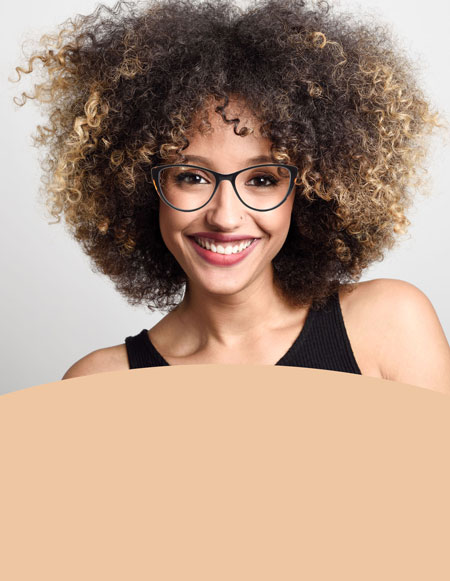 Vitual Try-On
TRY GLASSES ON ANYWHERE, ANYTIME
Glasses Online
Shopping for new glasses online might seem a little intimidating at first. You already know your prescription, but how do you know if a particular frame style, colour, or lens shape will suit your face? At iLookglasses.ca, we offer a huge variety of quality designer eyewear at affordable prices. Whether your style is classic or contemporary, lightweight or luxury – we've got frames and glasses for everyone looking to buy specs online.

Our optical range is carefully curated and can be filtered by categories like designer/brand; face, eye, lens and frame shape; and material, style and colour. There are also separate categories for those looking for eyeglasses for women and eyeglasses for men.


When you have chosen your preferred product, you can test it out via iLookglasses' Virtual Mirror (which allows you to see how certain glasses and frames will look on your face). The Virtual Mirror lets you upload your own photo so that you can visualize how the glasses will fit your profile and help you in the decision process. By following our clear step-by-step guide to reading your prescription, you'll have no trouble ordering your perfect pair of optical frames online.

What to consider when buying glasses online?

Once you've visited your eye care professional and received your up-to-date prescription and pupillary distance measurement, what's the next step?

There are several things to consider when buying glasses online. Some elements like frame colour, designer/brand, shape and material, come down to personal style preferences. Others, such as eyeglass and lens size, are dependent on your prescription, pupillary distance and face shape.

When shopping for glasses online in Canada or eyeglasses in Vancouver, it is also worth considering the functions of your new prescription glasses. Are they for reading or for long hours spent in front of a computer screen? If so, you might want to choose lightweight metal material such as titanium to avoid heavy pressure from the frame on the bridge of your nose.

Those whose occupations or hobbies that require rapid or consistent eye, face or head movement such as musicians may consider rimless glasses to help minimize glare especially when they are being photographed. Other eye glass materials, such as plastic, will more comfortably support heavier lens, especially bifocal or multifocal lens.

Whatever your prescription, our online spectacles store has hundreds of glasses and frames to choose from. We understand that such a huge variety might seem overwhelming, so we've created some handy tools to help you focus on what's important to you and help you get the perfect fit and match your personal style when shopping for glasses online.

To successfully shop for eyeglasses, we recommend:
1. Gaining a clear understanding of your prescription through our simple online prescription reading guide;
2. Filtering eyewear by category, allowing you to easily tailor your search results by style, shape, brand/designer, colour, size, fit and material;
3. Using our amazing Virtual Mirror to try a variety of new glasses and frames on, allowing you to see how different frame sizes and lens shapes look on your face; and
4. Reading the testimonials! Our vision is for you see your savings, and you can read the honest reviews of hundreds of individual customers who've opted to buy glasses online with us, and who know from personal experience that our glasses and frames will go the distance.

It's extremely important to us that you feel confident when you buy specs online. That's why our prescription glasses and frames come with a 100% satisfaction guarantee. Once you've chosen the perfect pair of optical frames online, simply add them to your shopping cart. Follow the prompts to enter your prescription and any additional optical information, complete the checkout process; and in 3-6 business days (slightly longer for certain rural areas or special-ordered items such as multifocals) they will arrive at your chosen destination. Delivery is available all across Canada including major cities like Vancouver, Toronto, Montreal, Calgary, Ottawa, and Edmonton.

If you are unhappy – for any reason – with your online spectacles purchase, you can return them within 365 days.

iLookglasses.ca is proudly 100% Canadian-owned and operated. We have strong networks of suppliers and optical labs built over our 20+ years' experience in the eyewear business. We cut out the middle man, so you can trust that our focus is always be on empowering you by providing a huge variety of affordable yet high-quality prescription glasses.

How to take care of glasses?

Congratulations! You've managed to whittle down your choices from our variety of designer eyewear and have ordered the perfect pair of prescription glasses online. But do you know how to properly care for your new frames when they arrive?

Wiping the lens of your glasses on your shirt or dry cloth is not advisable. In fact, it's the quickest way to scratch and permanently damage your new quality eyewear.

You've committed to exceptional eye care by purchasing quality glasses online, so it makes sense to care equally as much for your new glasses and keep your vision clear.

The first – and most important – step is to always store your prescription glasses in a solid glasses case if you're not wearing them. This will ensure the frames aren't bent out of shape or damaged. It will also help to protect the eye glass and lens from being scratched. We encourage wrapping your new prescription glasses in the microfibre cloth provided when you buy glasses online before placing them in your case.

To clean the dirt from your glasses and frames, optometrists and eye care professionals recommend the following simple steps:

1. Hold your prescription glasses by the bridge (the part of the frame between each lens) under a gentle stream of warm water.
2. Place a drop of dish detergent onto one finger, and gently massage both sides of each lens. Never use a cloth to scrub stubborn particles!
3. Gently rinse your eyewear under the flow of warm water.
4. If possible, leave your frames to air-dry. Otherwise, a microfibre cloth should be used to gently dry your eyewear (Do not use tissues since they can leave residue all over your freshly cleaned specs).

Alternatively, you may also choose to purchase single-use wipes designed specifically for optical use (not baby wipes) to care for your designer glasses and frames.

Here are some more tips in order to take good care of your eyewear. First, regularly clean any makeup, sunscreen or body product residue from your eye glass lens and frames (as it can damage lens coatings and increase the risk of metal and plastic oxidation). Second, be careful not to leave your glasses exposed to direct sunlight – especially on the dashboard of a hot car – or in moist environments since they can cause your new frames to warp.

While these eyewear care tips may seem like common sense, we sometimes forget and lose focus due to the hustle and bustle of modern life. By following these tips when it comes to cleaning your new prescription frames, you will be able to get the most out of buying glasses online.
Read More....