Your Prescription
Your prescription may not look exactly as our example below, but would share the same elements.

Entering Prescription
Enter your SPH, CYL, AXIS (& ADD) as per your prescription paper.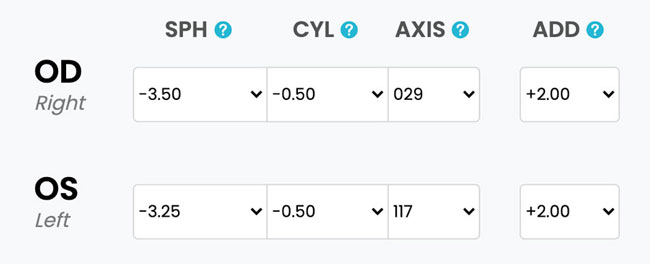 Entering PD
Use the dropdown to select your PD.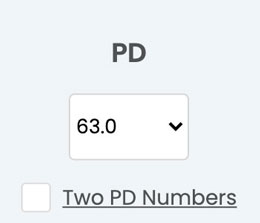 For dual PD (two PD numbers), check off "Two PD Numbers" and select each PD accordingly.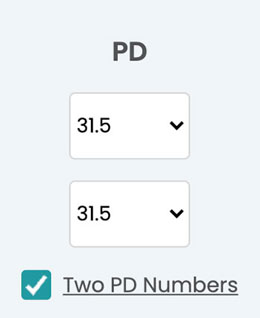 If PD is not included in your prescription, follow instructions
HERE
to take PD measurement.