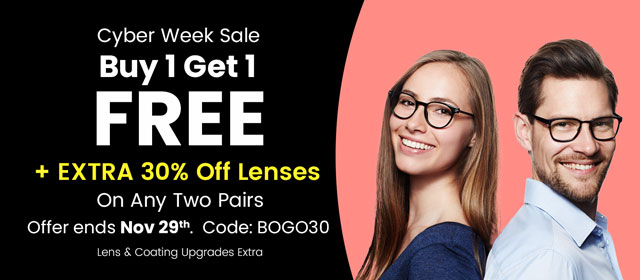 Prescription Glasses
Trying to find the perfect pair of prescription glasses used to be painstaking.

Who else remembers the days of awkwardly wandering around a busy optometrist's office trying on pair after pair of frames and glasses (while trying to get a good look in the mirror to check style and fit)?

Thanks to iLookglasses.ca and the latest optical technology, those days are over. Our online optical store has a huge range of quality designer eyeglasses for all prescriptions, while our Virtual Mirror allows you to try on as many frames and glasses as you wish – as many times as you like – and buy prescription glasses online with confidence, all through the comfort and convenience of your personal device.


How do I find the right prescription glasses?

There are a few things to consider when you buy prescription glasses online. Some factors, like frame colour, designer/brand, shape and material, largely come down to personal style preferences. Others, such as frame width and lens size, are dependent on your prescription, pupillary distance measurement, and face shape.

Finding the right prescription glasses begins with understanding your lens prescription. It's important to know the functions of your glasses—whether you plan to use multifocal glasses to correct both near and distance vision or to assist you in reading. This information will help you to make informed aesthetic decisions on the most appropriate brand, style, size, fit, shape, lens, and material of your glasses when shopping for prescription glasses in Canada.

For example: if you need to order specs online to wear all day in front of a screen, you may wish to consider a lightweight metal frame such as titanium, to reduce any pressure on the bridge of your nose. We would also strongly suggest the addition of blue light vision protection to your prescription glasses. One frame shape may fit someone with an oval face but it was look unsuitable to someone with a different face shape. Or, if you are a musician, we may suggest choosing glasses with rimless lens to negate any vision interference caused by stage lights.

Our huge collection of designer frames and glasses is carefully curated and can be filtered by category in our online optical store. You will then be able to easily tailor your search results by style, frame and face shape, brand/designer, colour, size, fit and material. There are also separate categories for those looking for eyeglasses for women and eyeglasses for men.

When you see a frame that captures your eye, you can try on the eyewear using our Virtual Mirror. This great tool allows you to upload your photo so you can see if a particular frame or lens style will match your face before you order, so you can buy our online glasses with confidence. If you have any questions, you can always contact our optical online representatives via the pop-up window every day between 9am – 6pm PT.

It's incredibly important to us that you feel confident when you order specs online. That's why our prescription frames and glasses come with a 100% accuracy and satisfaction guarantee. We promise that when you purchase our prescription glasses, you'll receive your optical frames exactly as ordered.

Once you've chosen the perfect pair of optical frames online, simply add them to your shopping cart. Follow the prompts to enter your prescription and any additional optical information, complete the checkout process; and in 3-6 business days (slightly longer for certain rural areas or special-ordered items such as multifocals), you can expect your order to arrive at your chosen address.

If you are unhappy – for any reason – with your eyewear online purchase, you can return them within 365 days.

Where can I buy prescription glasses in Canada?

You can buy the best eyeglasses for women in iLookglasses.ca. We've worked hard to make it easy for buyers to purchase prescription glasses in Canada. In fact, we cater to those who are searching for eyeglasses in Vancouver. Delivery is available all across Canada including major cities like Vancouver, Toronto, Montreal, Calgary, Ottawa, and Edmonton. Our customers can visit us at our online optical store from anywhere, at any time, and experience our amazing optical online customer service.

By utilizing the latest technology, you can try any--or all!--of our prescription glasses to find your perfect style and fit. All you need to get started is an up-to-date eyeglasses prescription and your pupillary distance measurement. If you have any eyewear or prescription-related questions, you can ask one of our friendly optical staff online via the pop-up chat window.

iLookglasses.ca is proudly 100% Canadian-owned and operated. We've spent 20+ years in the eyewear business building our strong networks of suppliers and optical labs to ensure that you get the highest quality products and value for your money.

Our focus has always been on empowering you by making our huge variety of high-quality prescription glasses available at affordable prices.

By choosing to buy prescription glasses online from our website, you can be assured that your eyeglasses are not only reflective of the latest optical technology, including lens design and frame materials; but that they have been manufactured with the highest levels of quality to meet order specifications and industry regulations.

And, if like many of our customers, you like to change up your look and eyewear style; you'll soon see the benefits of our rewards program and special offers when you purchase multiple prescription glasses in Canada.
Changes in Virtual Try-On will be lost
Use My Own
Use My Own
Use uploaded photos on file
Tips
#1. KEEP YOUR FACE STRAIGHT AND LEVEL
#2. REMOVE YOUR GLASSES
Step 1 of 3
Step 2 of 3
Step 3 of 3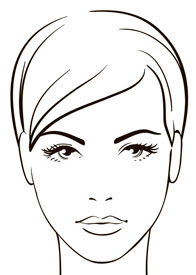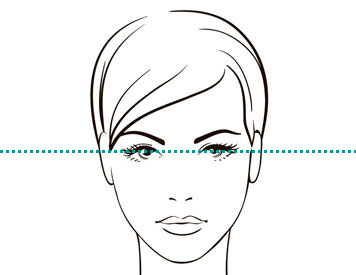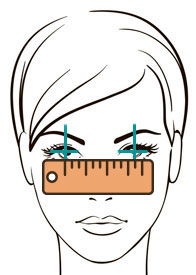 Zoom in (+) or out (-) to suggested size [ as image ]
Rotate picture to align horizontally
Position "+" on your left and right pupils followed with your PD (Pupillary Distance)