Determine your size
To determine your size, take a ruler and measure the arm-to-arm distance of your current glasses in millimetre.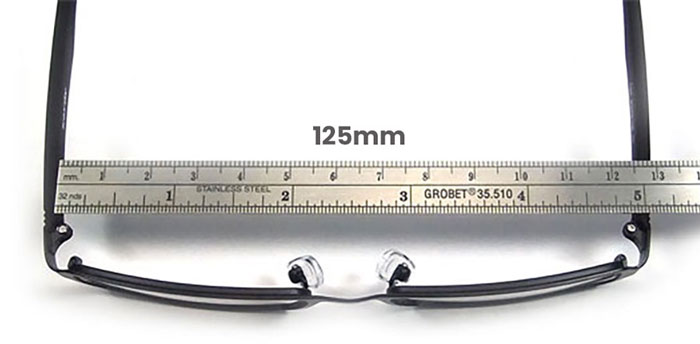 Using the Product Size Filter
Once you have the measurement in millimetre (mm), follow the guide below to find your size
Use Size filter to select your size.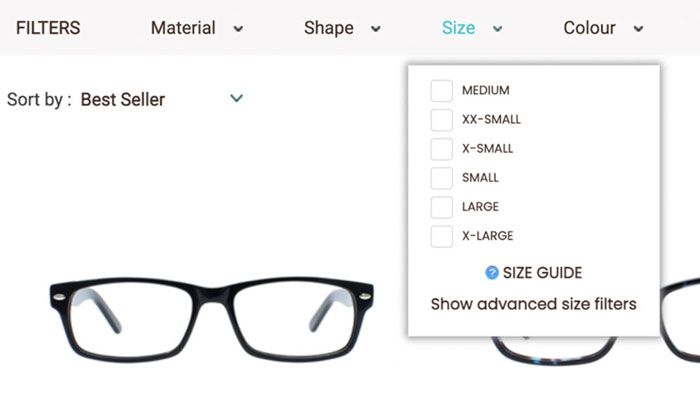 Note: If your current glasses do not fit well, use them as a gauge towards a better fitting pair. For example, if your glasses currently measure 125 mm and they feel a bit small (temple arms are pressing against the sides of your face), go up a size.