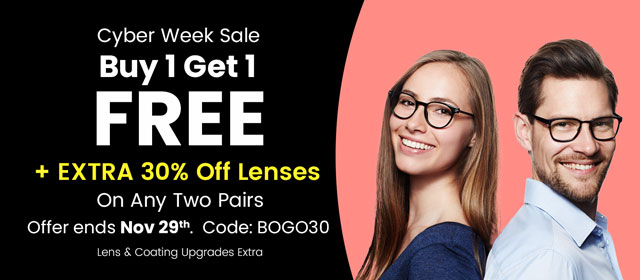 Eyeglasses in Vancouver
Having trouble finding eyeglasses in Vancouver? Then you've come to the right place. We also cater to those who are searching for Winnipeg glasses or those needing prescription eyewear in Vancouver. iLookglasses.ca has all your prescription glasses needs covered. From our unique collection of the latest designer fashion frames to stylish sunglasses we're your one-stop- shop for quality specs. All you need to get started is your prescription. Our premium collection of glasses online is carefully curated and can be filtered in our online frames shop by categories like designer/brand; face, eye, lens and frame shape; and material, style and colour. Whether your style is classic or contemporary, lightweight or luxury – we've got products for everyone looking to buy glasses online.


Pair this with our Virtual Mirror (which allows you to see how certain glasses and frames look on your face) and our clear step-by-step guide to reading your prescription, and you'll be ordering your perfect pair of premium eyeglasses in no time – no need for an appointment!

The best part? You can browse, try – and buy – eyeglasses in Vancouver all from the safety and comfort of your home. Simply add your pair (or collection!) of premium glasses to the cart, follow the prompts to enter your prescription, complete the checkout process; and your online frames purchase will be delivered straight to your door by Canada Post in approximately 3-6 business days (slightly longer for certain rural areas and special-ordered items).

How do I choose the right eyeglasses?

There are several things to consider when you shop for glasses online. Some elements--like frame colour, designer/brand, shape and material--come down to personal style and fashion preferences. Others, such as eyeglasses and lens size, are dependent on your prescription, pupillary distance and face shape.

When you shop for eyeglasses in Vancouver, it is worth applying some thought to where, when, and why you will be wearing your new prescription glasses. Are they for reading? If so, you might consider the benefits of a lightweight frame such as titanium, or perhaps a rimless lens. For those who spend long hours in front of a screen, we strongly suggest adding optical safety features such as blue light eye protection on your lens.

To have the best experience when you buy glasses online, we highly recommend:

1. Gaining a clear understanding of your prescription through our simple online prescription reading guide;
2. Filtering eyewear by category, allowing you to easily tailor your search results by style, shape, brand/designer, colour, size, fit and material;
3. Using our amazing Virtual Mirror to try on a variety of new glasses and frames; and
4. Reading the testimonials! Our vision is for you to see your savings, and you can read the honest reviews of hundreds of individual customers who've opted to buy eyeglasses in Vancouver through our website, and who know from personal experience that our glasses and frames have top-notch quality.

When you hit up our online specs shop, you'll quickly see that changing up your look has never been easier. So, whether you're after the latest designer cat eyeglasses, sophisticated black frame glasses, a vibrant splash of artsy colour or prefer a minimalist wood style, our premium online collection of prescription fashion glasses has something for every look.

However, should you find yourself in need of a little extra style support, you can find comprehensive optical fashion suggestions for unique face shapes via our eyeglasses for women and eyeglasses for men style guides. You can also access our easy guide to eyewear care so that your products will last a long time.

When you see a frame that captures your eye, you can try on the eyewear using our Virtual Mirror. This great tool allows you to upload your photo so you can see how a particular frame fit or lens style looks on your face before you order, so you can buy glasses online with confidence.

If you have any practical eyewear or prescription-related questions while visiting our online shop, you can contact our friendly optical staff online via the pop-up chat window 9 am – 6 pm PT.

Whatever your prescription, frame fit, or personal style, our online specs shop offers hundreds of quality eyeglasses and sunglasses frames to choose from when you're shopping for eyeglasses in Vancouver.

Where can I buy eyeglasses in Vancouver?

When you are looking for glasses for sale near you, visit iLookglasses.ca for your eyewear needs. Delivery is available all across Canada including major cities like Toronto, Montreal, Calgary, Ottawa, and Edmonton.

It's extremely important to us that you feel confident when you buy glasses online. When you shop for eyeglasses in Vancouver through our website, you'll be seeing our exclusive collection of premium designer eyewear, including luxury brand names. You'll also be benefiting from our 20+ years' of knowledge and passion in providing the highest quality prescription glasses and sunglasses at affordable prices.

That's why our prescription glasses and frames come with a 100% satisfaction guarantee. If you are unhappy – for any reason – with your online frames purchase, you can return them within 365 days.

iLookglasses.ca is proudly 100% Canadian-owned and operated. We have a strong network of suppliers and optical labs built over two decades of experience in the eyewear business. We cut out the middle man, so you can trust that our focus is always on empowering you – our customers – by providing a huge collection of affordable high-quality prescription glasses supported by outstanding customer service.
Changes in Virtual Try-On will be lost
Use My Own
Use My Own
Use uploaded photos on file
Tips
#1. KEEP YOUR FACE STRAIGHT AND LEVEL
#2. REMOVE YOUR GLASSES
Step 1 of 3
Step 2 of 3
Step 3 of 3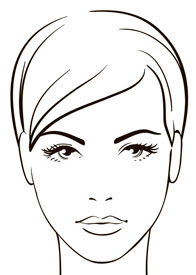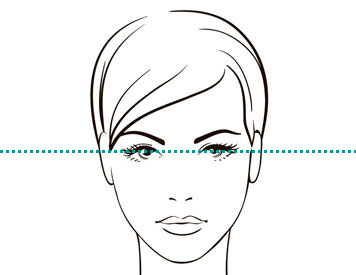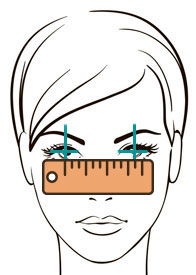 Zoom in (+) or out (-) to suggested size [ as image ]
Rotate picture to align horizontally
Position "+" on your left and right pupils followed with your PD (Pupillary Distance)